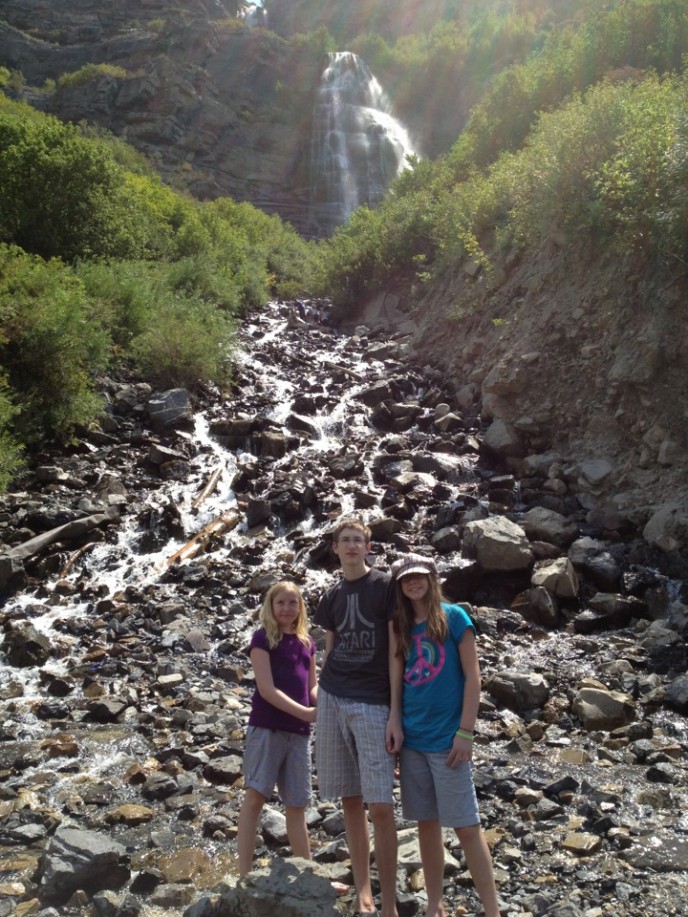 This morning I took Stephen to the airport to work in CA for the week.  So, this week you get me.  I'll do my best, but I love getting his take on things, and I will miss that this time.
It's taken me way too long for this past weeks post.  I need to get it done before next week is upon us.  The kids started school yesterday, so my time has been taken up with that.  That will all be on next weeks post though.  Are you confused yet?  Hee hee!
So, last week was the last week before school.  I wanted to make it fun, but also wanted the kids, and myself, to get into a good sleep pattern.  We tried.  It wasn't super successful, but the little be we got worked to prepare them, so I'm satisfied.  We did get some fun stuff in.  Mostly at the end of the week.  The girls finished up swim lessons.  They did great!!  They were also a little sad they were over, but they get to start gymnastics in a couple weeks, so were pacified.  Stephen had a very stressful week getting things ready for his trip this week, so had to work a ton, but was still awesome enough to come home early so I could take Kas to the book launch he wanted to go to.  Richard Paul Evans launched his new book, Michael Vey 2: Rise of the Elgin, on Thursday at Taylorville HS.  Kas was all over that.  He loved the first book, and when he found out he could go to the launch for the 2nd, it was pretty much a done deal.  We had a great time!  Plus, while we were gone, the girls got to have a fun dessert date with Dad at Applebee's.
Friday I took the kids to Bridal Veil Falls.  It is only about a 30-45 minute drive from our house and beautiful.  It was just so nice to get outside and do something fun, in nature.  It's been hot here, so the kids have been spending a lot of time indoors and on electronics, and I was definitely ready to put an end to that.  I practically had to force them outside.  We made a little picnic lunch, and off we went.  I'm so glad I thought to grab the water shoes out of the jeep before Stephen left for work.  The falls were amazing!  We played in the water, fed the fish, climbed the falls, and enjoyed being a little cooled off.  We only stayed for a couple of hours, but it was worth it.
Saturday was a relax with Dad day.  Unfortunately, he still had to work, but at least he could do it from home and just kick back with some family time and a Hunger Games movie night.
Sunday Antoinette and Zo gave the talk and scripture in primary.  Even though they were nervous, from feeling still brand new, they did a great job!  Oh yeah!  Did we mention that Steve and I were called to be Zo's primary teachers.  So fun!  We have a class of about 10 kids, 8 turning 9 this fall.  So we get to be in sharing time with the girls every week.  Plus, we finally have callings where we get to go to class together.  That has been very seldom in the past.
After church, to get ready for school this week, Stephen gave all the kids, and me, blessings.  I love that he can do that!  I can already see the blessings that have come from that.  The rest of the day we just enjoyed each others company until bed, which came early, so I could have Stephen to the airport by 5:30am.
That wraps it up, at least for week 7.  Stay tuned for more exciting adventures.