Today is my daughter's 9th birthday.  I can't believe how much she has grown in the past year.  She has not only grown in height, but in strength, modesty, integrity, and all other areas as well.  I feel incredibly blessed to have her in my life.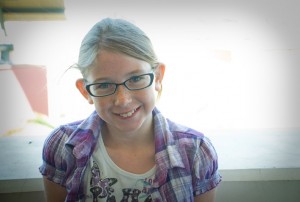 We took a Mom/Netter date yesterday to celebrate.  All she's asked for, for the past 6 months, is to get her ears pierced.  I had mine done for my birthday when I was 10, and was planning on making it a tradition.  I wanted her to be old enough to take care of them herself.  She convinced me, however, with her maturity, that her 9th birthday would be good enough.  So off we went to the mall.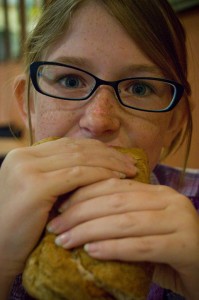 We stopped by Subway 1st. Who would've thought that her ultimate birthday lunch would be a tuna sub?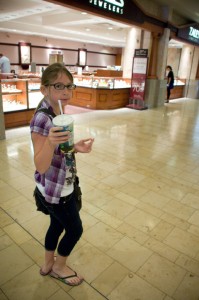 Why does she look so grown up?!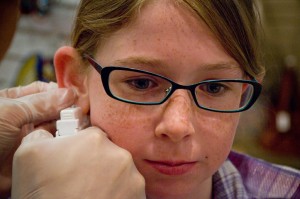 I was so impressed with how calm she was.  She had been so excited about this that I thought she might freak out.  This pic is right before she was pierced.
This one is right after.  Can you see the difference?  No?  It's because there is hardly one!  No tears, no grimace, not even an ouch.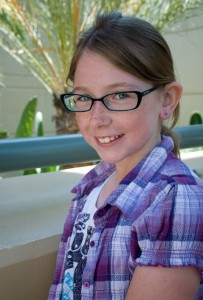 And then she was all smiles.
After the mall we went thrift shopping.  This was one of my favorite past time when I was younger (ok, maybe not this young).  My kids love it too.  She found this cute hat, and now that just tops off the look.  There goes my baby girl.
I'm so proud of you, Antoinette!